Blockchain: Where is it used except of the financial sphere?
In addition to crypto-currency, blockchain technology already attracts even old financial institutions. At the end of 2018, more than 225 cases were registered with the use of a blockade in fintech.
The second way to use the system is smart contracts that cut of the equation a lot of legal red tape. For example, an electronic notary Stampery assures transactions with the help of a blockbuster.
Another interesting way to use it is the scope of copyright and personal data. Ascribe service helps artists and other creative people to confirm their authorship with the help of blockchain. Startups like Civic and UniquID Wallet allow people with blockchain and biometric protection to create digital IDs that can not be faked and that in the future can replace ordinary ID cards.
In general, the areas of application of blockchain is a huge amount from trading diamonds and gold, to the creation of energy distribution systems and presidential / parliamentary voting systems.
Some of the spheres blockchain can be applied to out of financial services
Authorship and ownership
Ascribe helps artists and creative people to confirm and preserve the right of authorship with the help of Blokchechain. The Ascribe market allows you to create digital editions with unique identifiers and digital certificates to confirm authorship and authenticity. In addition, there is a mechanism for transferring ownership from the artist or the author to the buyer or collector, including legal aspects of it.
Other examples of services in this area: Bitproof, Blockai, Stampery, Verisart, Monegraph, Crypto-Copyrightcrypto-copyright.com, Proof of Existence.
Operations with goods and raw materials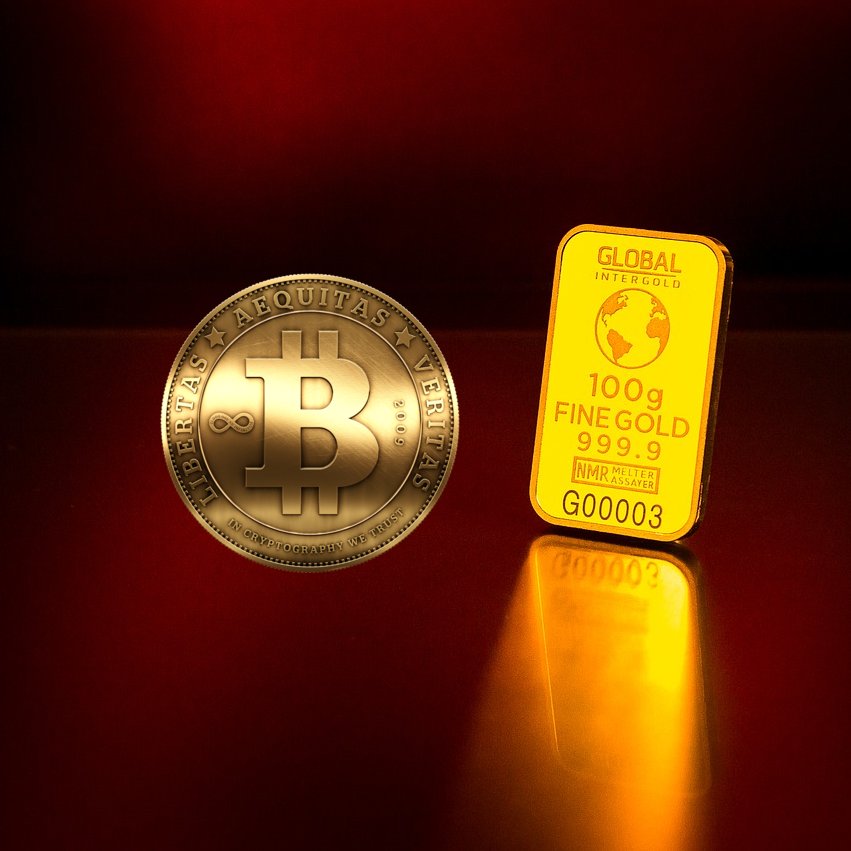 The Real Asset Company allows private individuals around the world to safely and efficiently buy gold and silver bars. The company has developed an investor-friendly platform that operates on the basis of an international infrastructure of safes and storage facilities and provides an online account for buyers of gold, silver or other precious metals. Goldbloc's internal gold crypto gold adds an additional level of transparency to the process of managing gold and foreign exchange investments. According to the company, the ability to "tie" each gram of gold to the digital crypto currency will help bring gold back into the financial systems of countries.
Data management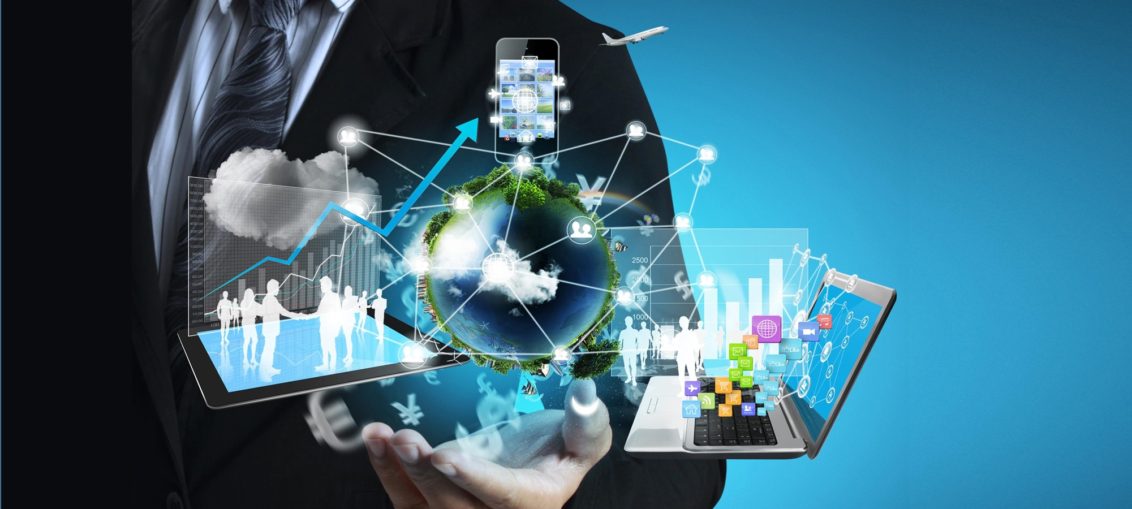 Factom is a remarkable blockchain-company that uses distributed registries outside the financial sphere, in this case in the field of data management. Identification blockchains of the company are used to implement a database management system and data analysis in a variety of areas. Businesses and governments, non-profit organizations use Factom to simplify the procedures for keeping records, recording information about business processes. Factom solutions allow customers to conduct their business in accordance with the requirements of the security and regulatory legal regulation of their market. All entries in Factom have time stamps and are stored in blockchains, which reduces the cost and complexity of managing them, auditing and compliance with regulatory requirements.
Diamonds
The diamond industry is one of the largest branches of natural extraction, which, moreover, makes a significant contribution to the GDP of African and other diamond-producing countries. Its distinctive feature is a high level of crime and violations of the law. Precious stones are very small in size and therefore easily lend themselves to hidden transport. The most pleasant part for criminals is that transactions are carried out privately, and each sale at the same time allows making profit for several years. Diamonds have a notorious anti-money laundering tool and a means of financing terrorism on a truly huge scale around the world.
A solution of a number of similar acute and complex problems is being worked by one of the technology pioneers in this field - Everledger. It provides various interested parties from insurance companies and bearers of claims for rights to law enforcement agencies access to the register with unchangeable historical data, which allows to identify the diamonds and confirm the authenticity of transactions with them. The service issues for each diamond a "digital passport" - a kind of unique mark that accompanies its precious stone within the framework of all related transactions.
Digital identity, authentication and authorization
2WAY.IO, ShoCard, Guardtime, BlockVerify, HYPR, Onename and a number of other companies use distributed registry technology in solutions designed to identify and confirm access rights.
Here Blockchain is applied not only for the transfer of funds. Decentralized distributed registries can be used to store any types of data and perform various transactions in a safe and open way.
Moreover, the creation of identity in the detachment can give individuals greater control over access to their personal data and the degree of their openness to others.The combination of the principle of decentralized blockages and identity verification tools allows you to create a digital certificate that plays the role of a kind of watermark that can be put on any transaction with any asset.
Power Engineering
The founders of Energy Blockchain Labs claim that the company is the only company in the world whose activities are entirely devoted to the full cycle of creating added value in the energy sector.
Founded in 2016 by three experienced specialists in the field of energy, finance and information technology, the laboratory is working on revolutionary solutions, including joint projects with other companies aimed at developing a number of Internet-based Internet technologies based on the Blockchain and solving generation challenges and energy consumption, trade, management and others.
Means of e-voting
Follow My Vote develops a secure and transparent platform for anonymous online voting, using Blockchain technology and elliptical cryptography to ensure the accuracy and validity of the results. The source code for the project is open.
Gambling and video games
Blockchain found his fans even in the industries of gambling and video games - another vivid example of the boundless and rich imagination of entrepreneurs.
Some of the examples:
Etheria is a virtual world where players try to get hold of the cells of the playing field, extracting them for blocks, and building something on them. All the data describing the world and its state, as well as all the actions of the players are stored in the decentralized Ethereum-blockchain.
First Blood is a platform that allows cybersportsmen to challenge each other in various game disciplines, fans - to bet or judge games, and to organize tournaments and receive rewards from any such activity.
As for the gambling market, here, among others, you can name such names as CoinPalace, Etheroll, Rollin, Ethereum Jackpot.
Organization of private and public administration
Blockchain can be applied not only to increase the transparency and integrity of political systems. In particular, there is an entire international virtual nation called BITNATION. It has its own citizens, ambassadors, partners and physical places around the world. Everyone can join it without any restrictions.
Another interesting example is Advocate, a platform for improving the interaction of citizens with state representatives, aimed at helping both ordinary members of society and applicants for positions of managers in local government bodies.
Internet of things
Chronicled is a company from San Francisco that launched a promising blockchain platform for the Internet of things, aimed at improving consumer experience.
As part of the Ethereum project, the blockchain stores the identity of physical items, such as consumer goods and collectibles with built-in BLE and NFC microchips. This allows you to create digital identifiers that are safe and compatible with many other systems, which opens up opportunities for new mechanisms of interaction with the customer, based on tracking its proximity to the subject. The Chronicled project is distributed under the Apache license, that is, with a fully open source code.
Filament offers a number of its own software and hardware solutions for large-scale intelligent management of industrial systems and equipment. At the heart of the company's development lie the principles of decentralization, cryptographic protection and autonomy.
In this article we covered only some of the areas which blockchain technology is going to affect tremendously and change them forever in the nearest future. And there are many more.
No doubts, technologies change the world and our living and it's best to keep an eye on the latest events in order to keep up with life.
Written by Irene Parsons